News
Sharon Martin reviews Worcester's newest Great Western Railway-inspired dining destination
As a self-confessed foodie, the mere mention of a new eatery opening in my hometown renders me salivating, so I had to be one of the first to sample the fare at Worcester's newest restaurant, Centenary Lounge.
Situated in a Grade II listed Georgian building, Centenary Lounge is spread across two capacious floors. The ground floor has been transformed into a stylish Art Décothemed bistro, whilst the upper floor takes inspiration from the building's original features with an elegant Georgian-styled tearoom. Centenary Lounge celebrates the history of the Great Western Railway and pays homage to the Art Deco era.
The first thing that struck a chord (literally) as my companion and I sauntered in, was the music. The dulcet tones of Al Johnson and Billie Holiday instantly transported us to a time long forgotten. We were seated upstairs and as I sank into my plush Art Deco-styled cream leather chair, the stress of a hectic day slowly slipped away.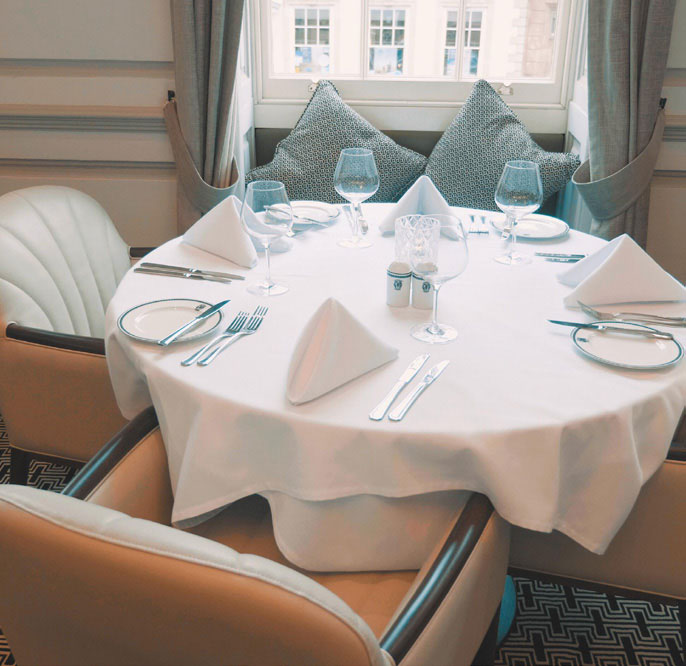 We began with Apple Sparkle Mocktails which were presented with pretty, edible flowers atop. Menus were presented by our wonderful host Joshua, who insisted we have bread with their homemade herby butter and slow-roasted garlic, so of course we obliged. And I'm so pleased we did, the slow-roasted garlic bulb was presented open like a flower and yielded to the knife in a smooth paste – delicious. I will be making my own garlic bread like this from now on.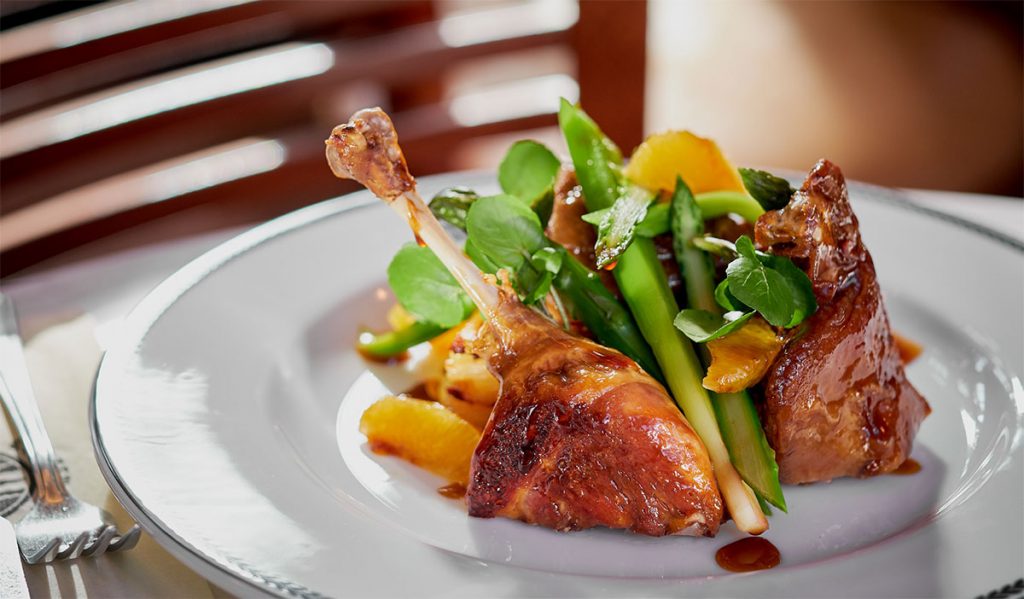 I wasn't expecting to see oysters on the menu, but there they were – Natural, with a shallot dressing and lemon and tabasco sauce; Kilpatrick, grilled with bacon, cheddar and Worcestershire sauce; Poached, in a Champagne butter sauce. I opted for the latter and my companion chose the panfried scallops with fennel and ginger pureé, samphire, cider and apple butter sauce.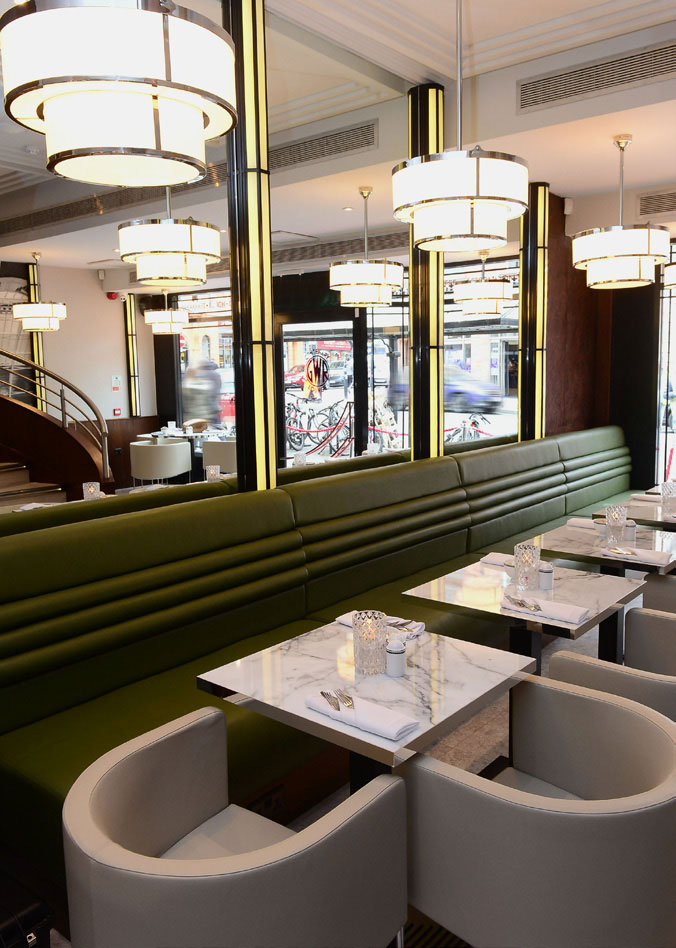 I usually have fairly low expectations for molluscs served at restaurants inland, but have to say was pleasantly surprised. The naturally salty oysters were balanced with the creamy Champagne butter sauce, a divine pairing. The scallops were cooked to perfection, which is a feat in itself, and flavoured delicately my companion confirmed. For our main courses we chose MacNeils Smoked Duck Beast, a confit leg,parfait, potato, chanterelles and blackberry jus and Pan-fried Sea Bass which was served with buttered leeks, potato and bacon, green onion and clams. Both were accomplished plates of food in both aesthetic and flavour and were complemented by the wonderful wine to accompany. I selected the Domaine de Bastide Côtes du Rhône, a classic French red with a punchy, spicy, palate infused with hints of red fruit and cassis, which worked especially well with the duck and my companion opted for a glass of Picpoul de Pinet Serre.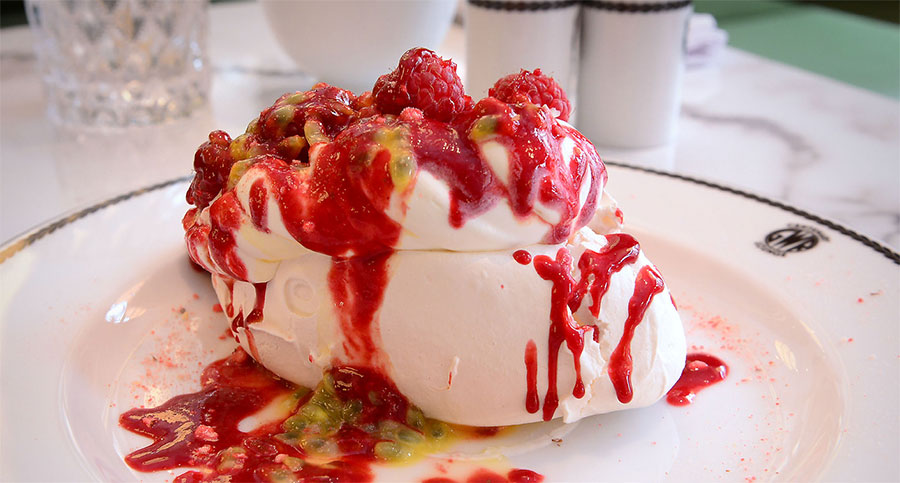 Dessert menus were offered and the polite thing to do was sample, so sample we did after a battle between Raspberry Pavlova and Salted Caramel Brownie served with local Churchfields Farm honeycomb ice cream ensued.
Pavlova with whipped cream, passion fruit, raspberries and pink praline triumphed. My companion chose the White Chocolate Dome and was directed to pour the hot chocolate sauce over until the dark chocolate sponge with blackcurrant sorbet was revealed. There really should be a cautionary notice on the menu to alert diners to the sheer magnitude of the portion sizes. I think I actually consumed my body weight in Pavlova. My advice would be to share one and have cocktails to finish.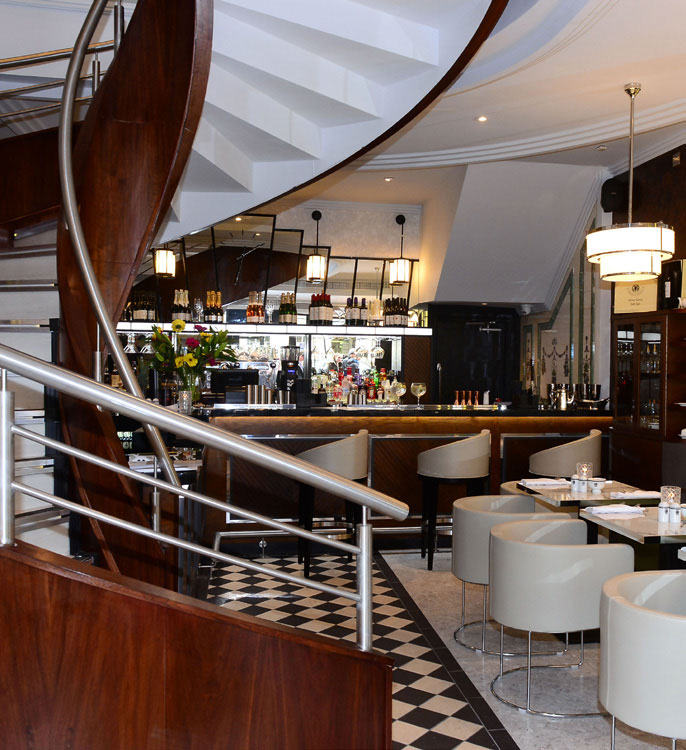 My inner child did cartwheels when I spied a Candy Floss Martini on the cocktail menu. Alongside the usual beverages, Centenary Lounge offer local Martin Hussingtree gin and a Mary Pickford which I've rarely encountered in the UK. Named after the Canadian-American film actress Mary Pickford (1892–1979), the cocktail is said to have been created for her in the 1920s at the Hotel Nacional de Cuba on a trip she took to Havana with Charlie Chaplin and Douglas Fairbanks. I'm sold on this one too and so will be back to watch mixologist Josh work his magic and of course enjoy the spoils of his labour.