News
Centenary Lounge Wins a Theo Paphitis Small Business Sunday Award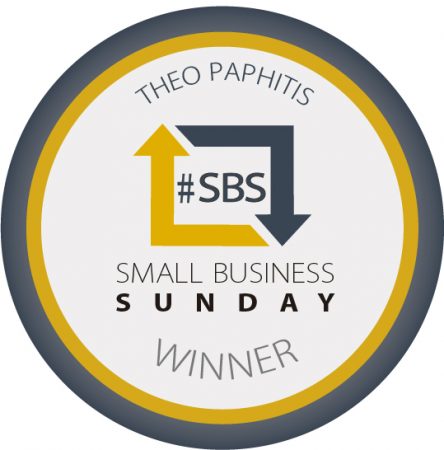 We're very proud to have won a Theo Paphitis Small Business Sunday Award at the very end of 2013.
Small Business Sunday, shortened to the hashtag #SBS on Twitter, was created by Theo Paphitis of Dragons' Den in October 2010.
Each week Theo rewards small businesses that tweet him and describe their business in one tweet including the hashtag #SBS. Only tweets made in the time slot between 5.00 PM and 7.30 PM each Sunday count.
Each week Theo reviews and chooses his favourite lucky six who are then re-tweeted. And on 29 December 2013, Centenary Lounge was one of those lucky six!
Since Winning #SBS, we have been inundated with tweets and mentions, which has created a massive awareness of Centenary Lounge. The feeling of being recognised for our achievements is out of this world, and we at Centenary Lounge feel blessed to be a part of the fabulous #SBS community.